We hope you love the products we recommend! Just so you know, when you buy through links on our site, we may earn an affiliate commission. This adds no cost to our readers, for more information read our earnings disclosure.
Roofing boots are your most important purchase as a roofer. When you work 10-12 hours a day, you need to make sure your feet are comfortable.
Choosing the right boots for the job is a challenging task. There are literally hundreds of options out there, and so many factors to take into consideration.
To do your job efficiently and to be productive, you need the perfect work boots that can keep you safe and keep blisters, fatigue and any swell away.
Safety and comfort come first when you work in dangerous conditions, like a steep wet roof. Now, you are probably wondering:
What makes a perfect pair of roofing shoes?

Grip, Traction, Comfort, Breathability, Light Weight, Anti-Slip, Durability, Toe Protection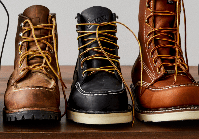 By the end of this article, you will learn how to choose a roofing boot and we will also share our favorite 3 picks of 2018. When you hear the word "boots", you most probably think about something heavy, uncomfortable, tight, large and bulky. Wrong. Things have changed.
Nowadays, a work boot can be lighter and more comfortable than a running shoe with the latest cloudfoam technology sole.
If you work on the roofs or on very slippery surfaces, then you must pay extra attention to the sole. The sole must provide an amazing traction, grip and keep you safe on the inclines.
One slip is enough to provoke an accident or a hard fall.
SOLE
---
What

is the best outsole?

You cannot go wrong with a Vibram Outsole or with a MaxWear Wedge Sole from Thorogood, both made of rubber.

A rubber outsole is extremely grippy when you work on any metal roof surface: aluminum, stainless steel, copper, alloy.

READ: Best Roofing Shoes for Metal Roofs of 2018

Metal roofing can be a dangerous job. Especially when the roof has oil residues, dust or water on it.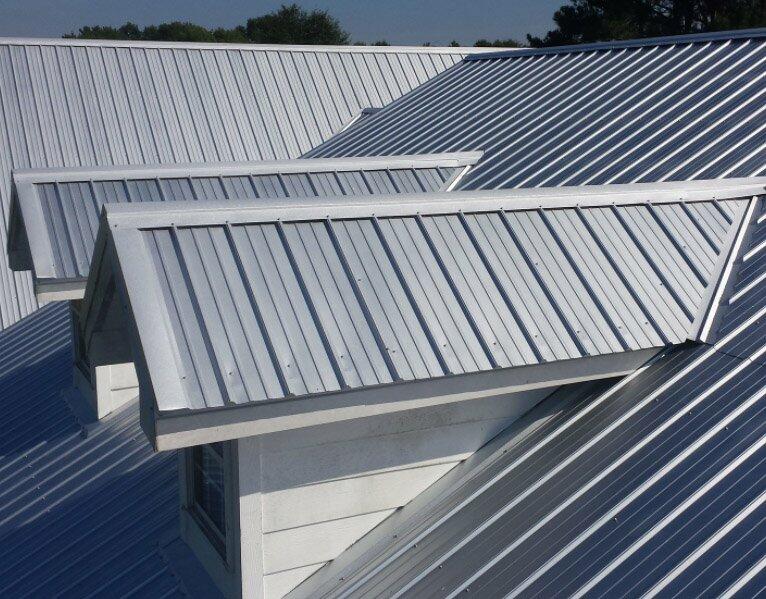 The metal surface is very slippery, and if the roof is also steep then you shouldn't climb it unless you have professional shoes with outsoles that grip firmly.
Since metal roofing is gaining more and more in popularity, we saw that a new trend started to appear: magnetic roofing shoes.
Now, there aren't so many magnetic options out there, but we are sure that in the near future a new market will be created only for magnetic boots.
You might Like: 10 Top Ranked Roofing Shoes for Shingles in 2018
Cougar Paws came with a new model of boots for metal roofing, named: SteelWalker Boots. If you only do steel metal roofing, then we highly recommend these boots.
Steel Walker Magnetic Shoes are intended only for STEEL SURFACES. They are not intended for aluminum surfaces!
If you're a roofer who works on multiple roof surfaces: asphalt and metal – then it is more affordable to buy an overall great professional roofer boot that will perform well on every type of roof surface.
What is the verdict?
Vibram and MaxWear Wedge Sole are the best soles for any type of roofing. They are slip resistant and as grippy as possible.
COMFORT
---
Why is comfort so important?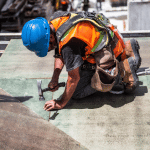 Roofing boots are shoes you wear 12 hours a day, 60 hours a week.
Wearing an uncomfortable pair of work boots can slow you down and ruin your productivity and efficiency at work. And nobody wants that.
Roofing jobs involve very solicitant tasks. You're always kneeling, squatting and bending – all that while you have to keep your balance not to fall or misstep.
The upper side of the boot has to be made from a material that allows you to do all these moves with comfort and ease.
The boot you wear should give your ankle enough flexibility to move at any weird angle.
In the same time, you should feel a snug, tight and secure fitting.
What

material is the best?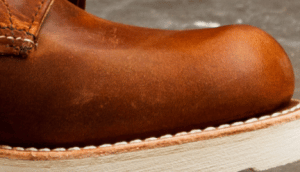 The upper should be made of good quality leather.
Full-grain leatheris the best choice you can make when it comes to roofing work boots.
It is hard enough to face the rough conditions you encounter on the roofs.
And at the same time, the leather is soft so the boot can fit every type of foot as a glove.
You are looking for boots that are light, well-fitted and made from a breathable material.
Leather uppers come with durability, a leather work boot can last you years and years.
If the sole tears up after some rough season of roofing, then you can resole it easily without having to change the upper.
Breathability

during hot summers:
If you are working in hot temperatures, then breathability is a must for your roofing shoes.
The material of the boot must allow air to flow and circulate freely.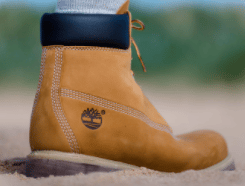 You want to avoid excessive sweat, blisters, and feet infections.
Not to mention the bad smell.
A good leather work boot will make you feel refreshed and cooled even during hot seasons.
Insulation and cold weather:
Roofing happens all the time if it's too cold or too hot you need to equip well for the job.
Your feet must have the right temperature. Hot and sweaty feet – not good.
If they're frozen cold, it's also not good.
When your feet are cold for hours, you not only lose toe mobility, but you can also risk kidney infections or other diseases.
Insulation makes sure the temperature inside the boot is perfect. A well-insulated boot will keep you productive and comfortable in winter or cold areas.
Lightweight or Heavy?
I think the answer is obvious. Who wants to carry extra weight while climbing roofs?
You surely want shoes that are light and easy to carry around.
Choose a rubber outsole, which is light and easy.
If your job is not dangerous and your toes are not put in danger, go for soft toe (lightest) or even composite toe options.
Steel Toe Boots are really heavy, but that's for a good reason. They provide extra protection for your toes, they're basically indestructible.
Cushioning

for extra comfort:
If you choose a professional roofing boot, most definitely it will come with great cushioning.
You're looking for boots with shock absorption pads, and with insoles designed against fatigue.
It is recommended the insoles to be replaceable. Every year appear new insoles with new technologies for anti-fatigue and ultimate shock absorption.
If you choose boots with replaceable insoles, you can change them anytime with new ones, which is great.
DURABILITY
---
Asphalt shingles are really rough. The uppers of your boot will constantly touch the shingles.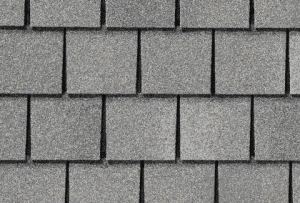 They contain small particles of asphalt that will damage the shoes you wear very easily.
If you would wear casual and cheap shoes on the roofs, they will crack and tear apart easily.
Choose professional footwear made of full grain leather, with solid stitching and they will last you years – like Thorogood Roofer Boots (triple stitching and two layers of leather on the sides).
Best Brands for Roofing Boots
Work Boots are not boots you wear for fashion. Behind every boot, there is a well-thought concept, experiments, testing, and research.
They must follow strict criteria for safety and be built to perform really great at every job. No room for mistakes.
The best work boots are usually created by brands with long history that know exactly what workers need.
Thorogood
Is one of the most trusted brands for work boots. They made their shoes in the United States. It is a big name in the roofing industry. Their own Maxwear Wedge outsole is one of the best soles out there.
Timberland
Probably the most well-known brand for their high-quality footwear. Timberland is fashion and quality. Their boots are available for women and men.
Red Wing
Quality, style, and elegance – three words that represent Red Wing. A brand that creates gorgeous work boots that are, well, expensive and worth every penny.
Caterpillar
A big brand in the work footwear industry, they make high quality and very durable boots for many work fields.
Keen
If you want good boots for your work at the best price, then KEEN brand is the best choice for you. They produce outstanding footwear at affordable prices.
---
Our Favorite Choices are:
Thorogood Roofer Boots
Our number 1 choice for roofing boots is this popular Thorogood Roofer Boot. The triple stitching and multiple layers of full grain leather on the sides are the highlights of these boots… Read Our Full Review
Check on Amazon!
Danner Work Boots
Made in the United States, these Danner work boots are the perfect choice for your roofing job. Soles are a high-quality rubber, but not Vibram…Read Our Full Review
Check on Amazon!
Red Wing Heritage Round Boot
The most beautiful work boot out there, with an amazing craftsmanship. If you have the money for them, spoil yourself with the very best work boots out there. Available in 4 different colors.
Check on Amazon!