We hope you love the products we recommend! Just so you know, when you buy through links on our site, we may earn an affiliate commission. This adds no cost to our readers, for more information read our earnings disclosure.
Last Updated on October 1, 2022 by Todd
Wearing the right roofing clothes increases your productivity and keeps you going all day long. The clothes you wear should be functional, durable, extremely comfortable, and made from high-quality, breathable, and sturdy materials.
We will teach you how to choose the best work clothes for the job and recommend a few products that we love: roofing pants, shirts, shoes, gloves, roofing knee pads, and more.
At the end, we share some clothing tips like how to stay cool while roofing in summer, what materials are the best for roofing in winter, and more.
Quick Safety Tip: Stay away from frayed and tattered clothing to avoid getting your clothes caught on ladders, materials, tools, or equipment. This will reduce the risk of injuries or accidents.
ROOFING PANTS
Our guide for roofing work clothes starts with roofer pants. Roofing is a harsh job and requires the toughest work pants you can find. A proper pair of pants should be sturdy, made to last, and at the same time, they should be comfortable, flexible, and breathable.
Roofing involves kneeling on rough surfaces, lifting heavy materials, climbing, and bending. Roofers are always in direct contact with the roof. So they need to wear pants that won't tear easily, and that can protect your knees.
When you are wearing work pants all day long, sometimes over 12 hours a day, and often in hot weather, you will appreciate comfortable clothing designed for your work environment.
A comfortable pair of pants are made from cotton and maybe from cotton mixed with a blend of spandex for extra flexibility. Cotton is the best material you can choose for your work pants. It allows air to flow in and out and keeps sweat and heat away.
Padded roofing pants are something roofers always look for, this is why many pants have double knee features to add additional protection and comfort so you won't hurt your knees when in contact with the roof.
In this article, we also talk about knee pads, an alternative to double-kneed pants.
The best roofing pants are functional and will have extra tool pockets, hammer loops, and reinforced knees. Based on our experience and some research, we found you some fantastic work pants that we would recommend:
---
---
ROOFING SHIRTS
A workwear shirt must be comfortable and keep you cool and dry.
Nowadays, many brands have their own recipe for success, blending the fabrics and making the t-shirts moisture-wicking, stain-resistant, durable, and comfortable.
The shirts you wear while roofing in summer should be made from cotton and maybe a blend of cotton/spandex/polyester, as long as cotton is primary.
Even when it is hot outside, it is recommended to wear long-sleeved shirts for extra protection. However, not many roofers love this idea, and many choose short-sleeved shirts.
Related: 25 Best Roofing Tools in 2022
During winter, you should go for long-sleeved shirts with a high amount of wool content (we recommend Merino Wool). Wool is the best material to wear during cold temperatures because it keeps you warm and at the same time it doesn't make you sweat.
---
KNEE PADS FOR ROOFING
Your knees need extra protection given by double-knee pants or knee pads.
Kneeling, bending, and squatting on harsh roof surfaces can be rough on your knees.
If your pants don't provide enough protection for your knees, then you should wear knee pads.
Note: Stay away from knee pads with plastic faces: they don't provide good grip and may scratch some roof surfaces.
Choose knee pads designed for heavy-duty work that are comfortable to wear, have gel cushioning, and come with slip-resistance features.
---
ROOFING SHOES
Picking the right pair of roofing shoes can be tricky and time-consuming. It is very important to wear shoes that will keep you safe and prevent you from slipping or falling.
You need to pay attention to the following:
The outsole should be made from rubber for extra traction & grip. Vibram and MAXWear wedge are our favorites.
The uppers should be made from durable materials, like leather.
They should be comfortable.
They should provide good ankle support to maximize flexibility.
They should have a good lacing system.
Lightweight is a must.
Our blog writes a lot about shoes and recommends only the best models that perform excellently on roofs.
Because not all of us can afford to buy professional roofing boots, we also share affordable models that are great for roofing, like skate shoes, hiking, and trail shoes. We divided our picks into cheap, affordable, and professional.
---
BEST ROOFING GLOVES (updated )
You need a good pair of gloves to protect your hands from injuries, burns, or cuts. Some prefer bare hands, some prefer gloves.
You need comfortable roofer gloves that won't wear out easily, and that can withstand roofing.
At the same time, you need high-dexterity gloves that won't get in your way or decrease your productivity. Atlas, MaxiFlex, and NoCry brands manufacture some of the best gloves. They are great for roofers.
We recommend MaxiFlex gloves for asphalt roofing and NoCry (link to Amazon) gloves for metal roofing. Check our latest article about gloves to see the full reviews and our favorite picks.
Related Article: Best Roofing Gloves 2022
Other brands like Mechanix or Ironclad manufacture gloves built to last and are suitable for any type of rough work. The dexterity is not as good though. They're primarily made to provide protection.
Ironclad makes gloves for heavy-duty, general utility, and provides a useful online sizing chart to help you order the right size. They come with leather reinforcements and knuckle protection. They are also machine washable.
---
BEST ROOFING TOOL BELT: OCCIDENTAL LEATHER
Another important part of roofing work clothes is the tool belt. Even though many pants come with handy pockets, straps, and loops, if you are a professional, you know a tool belt is irreplaceable.
And if you want the best of the best, we recommend Occidental Leather Tool Belts. Everyone who's been in the construction industry very long will know about Occidental Leather. It is a respected brand known for its extremely high-quality leather products.
Related Post: Best Tool Belts for Roofing 2020
---
Essential Tips
---
How To Stay Cool While Roofing in Summer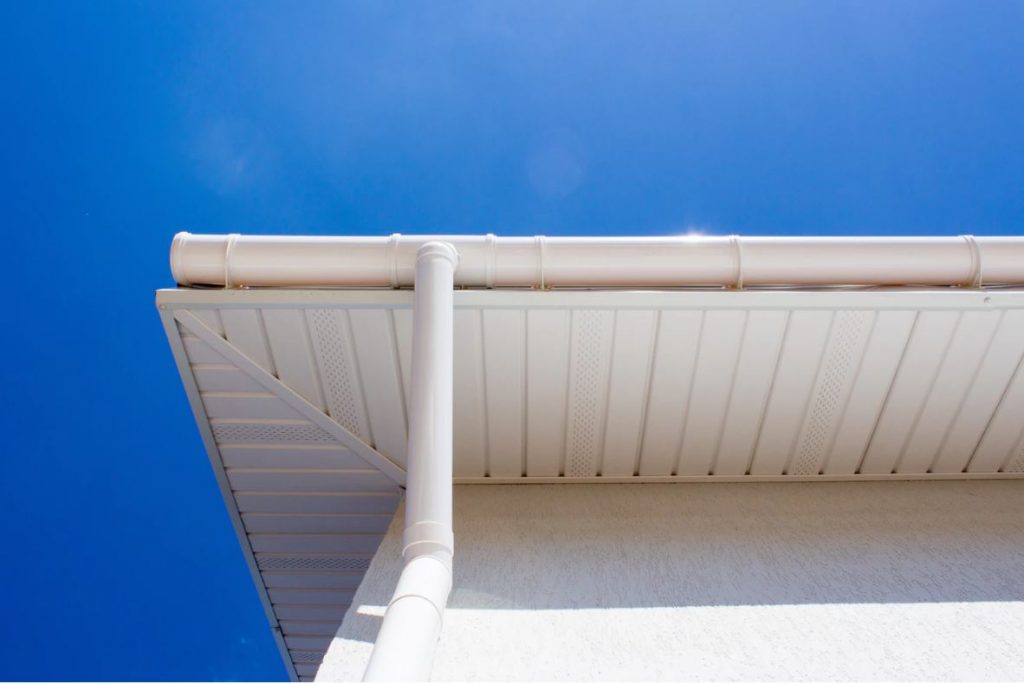 Stay away from 100% Polyester 
The first rule when buying roofing work clothes to wear in summer is to stay away from 100% Polyester. It is not breathable and doesn't allow sweat to evaporate.
Therefore, wearing 100% polyester clothes is uncomfortable when you're roofing in hot temperatures. Polyester t-shirts will stick to your body and will hold in perspiration.
The best fabric to wear in summer is 100% cotton, which is breathable, allows air to flow, and keeps you cool and dry.
Drink plenty of WATER, not sodas
It can get unbearably hot when it's summer and you're roofing. Hot temperatures and long-term exposure to the sun can be dangerous for your health if you don't take care of yourself by wearing appropriate clothing and drinking plenty of water.
You're losing a lot of water when exposed to heat. So you need to stay hydrated by drinking plenty of water.
Stay away from sugary sodas. They make things worse, they're not healthy, they're full of sugar and they don't stop your thirst.
Go for Light Colored Clothes
You should wear light-colored clothes during extreme heat because light colors reflect light, and don't absorb it like dark colors do.
Always choose light-colored shirts and pants when roofing in summer.
Sunscreen with SPF 50 or Higher
Wearing sunscreen protection is a must for anyone. Especially for roofers who are always exposed to the sun. Staying in the sun increases cancer risk, wrinkles, and premature aging.
Protect yourself by applying sunscreen every day. Choose a cream with SPF (sun protection factor) of 50 or higher, so you can be sure you are being protected from the sun.
---
How To Stay Warm While Roofing in Winter
Choose Wool for Wintertime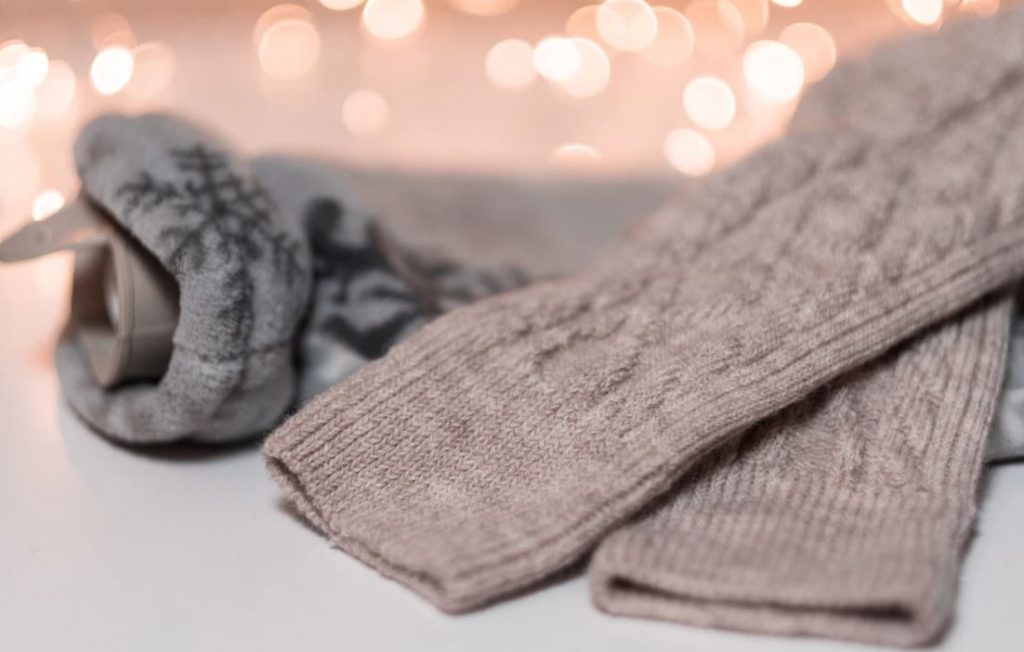 Roofing in winter requires special equipment and clothing. You need to keep yourself warm by wearing insulated boots, jackets, pants, gloves, and shirts that can keep you warm and cozy.
When you're buying roofing clothes for winter, make sure to choose ones made from high-quality Wool fabrics.
Wool is a great fabric for winter because it keeps you very warm and at the same time because its breathability doesn't make you sweat.
Thank you for reading our Ultimate Guide To Roofing Work Clothes, we hope we helped you choose the best clothes that will keep you cozy, productive and comfortable.